Content Management System
CMS Design
A content management system (CMS) is a graphic user interface (GUI) that interacts with the user of a website's database. There are thousands of CMS options for websites, such as WordPress, Drupal, Wix, and Grid, and all these CMS systems operate differently, allowing and controlling different levels of the website administration. Although the CMS is the entirety of the web application (database table, admin panel, and front-end display), the CMS is usually judged by the functionality of its admin panel. We do have the best example of WordPress which is the most popular CMS due to its large plugin library, which rapidly enhances the functionality of its admin panel.
CMS Types
When you choose a Content Management System (CMS) for your business, it helps to understand the differences between different types, their features and functions, and pricing models. There are three broad types of CMS software: cloud-based solutions including open source, proprietary, and software-as-a-service CMS.
Proprietary CMS
Proprietary or commercial CMS software is created and managed by the same company. The use of such CMS typically includes: Purchasing the license fee for using the software Pay monthly or annual fees for updates or support Examples of popular CMS solutions include:
Kentico
Microsoft SharePoint
IBM Enterprise Content
Management
Pulse CMS
Sitecore
Shopify
Open Source CMS
You can download open source CMS software without any initial cost. There are no license or upgrade fees, or contracts.
Examples of the most widely used open-source CMS platforms include:
Wordpress
Joomla
Drupal
Magento E-Commerce
PrestaShop E-Commerce

We are Exclusive Solution Agency
Realweb.tech is a one-stop destination for digital branding and marketing solutions that empower businesses to achieve higher marketing goals. Our CMS Design and web development strategies resonate with the latest trends in the Internet marketing space. Our primary deal has only one goal and that is exposing your business to your target customers. Our specialty is optimizing cutting-edge branding for corporate and government customers through digital technologies, social media, and other means of promoting products and services.
Customise CMS
You can usually customize proprietary CMS with built-in functionality, although this may come at an additional cost. If possible, see a CMS solution that meets all your requirements. If you are implementing a proprietary CMS with an existing website or back-end system, keep in mind that this may require extensive development work.
SAAS CMS
If you are looking for a CMS for a brand new website, it is best to choose a solution that has all the important features and functions to meet your current and future business needs. Software as a Service (SaaS) CMS SaaS CMS solutions typically include web content management software, web hosting, and technical support with a single supplier. These are virtual solutions hosted in the cloud and based on a subscription model, typically on a per-user or per-site basis.
There are two types of cloud content management systems:
The 'full cloud' CMS often comes as part of a package or service. Typically, these are proprietary systems under the control of the supplier, so it is not always possible to customize or change their functionality to suit your needs.

The 'Partial Cloud' CMS is located on your own cloud web-server. This provides more flexibility as you can modify the functionality, either with add-on modules or by changing the source code.
Cloud CMS offers some significant benefits to small and medium-sized businesses.
Costs are usually low – small set up fees usually cover a basic implementation
SaaS deals with supplier upgrades, maintenance, and technical issues
The software is accessible from any computer, laptop, or mobile with an internet connection
Software and features updates are available in real-time
Packages are easily scalable – you can add more sites or users as your requirements change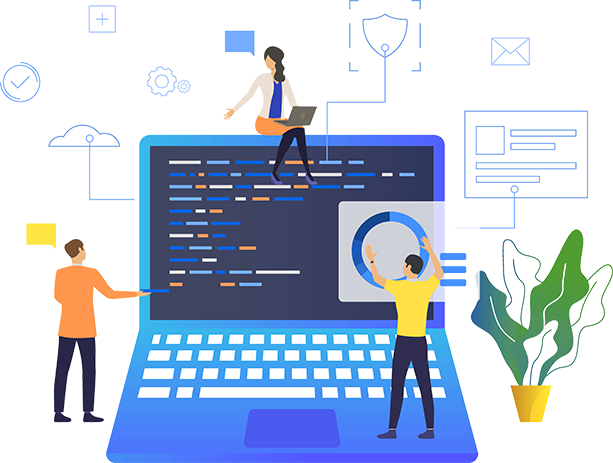 Nowadays Content Management System became the backbone of all small and big businesses. Without Content management, you can not imagine the success of your products and services. CMS platforms are highly in demand. At realweb.tech we offer the budgeted CMS services for the branding and promotion of your business.