What is Web Designing
Web design refers to the design of websites appearing on the Internet. It usually refers to the user experience aspects of website development rather than software development. A web designer works on the appearance, layout, and, in some cases, the content of a website.
Popular Web Design
There are different types of web design:
1. Illustrative Web Design
2. Minimalist Web Design
3. Typography Web Design
4. Single Page Web Design
5. Flat Web Design
We are Exclusive
Web Design Agency
Web design became the backbone of all small and large businesses. Without web designing, you cannot imagine the success of your products and services. 
Web designers are in great demand in this competitive online market. 
At Realweb.tech we provide budget and reliable web designing for branding and promoting your business.
We Provide Best
Web Design Services
Focusing on website design is important for building your business. There are now around 1.7 billion websites online, which offer a wide variety of websites to study, but there is also a lot of confusion as to which type and design will actually work best for you.
Realweb.tech is here to solve all your issues about web designing for your business website.
Web Design Services
Realweb.tech
Web design has come a long way since its inception, all we had to do was use web-safe fonts. Now with CSS3, we can include almost any type we want to iterate without images on our websites to be able to display them correctly. 
Putting the typography right where it is in the design process And allows for a richer web experience. Today we have assembled a few sites that have cleverly completed mixing different types in their designs, hope you find some inspiration here.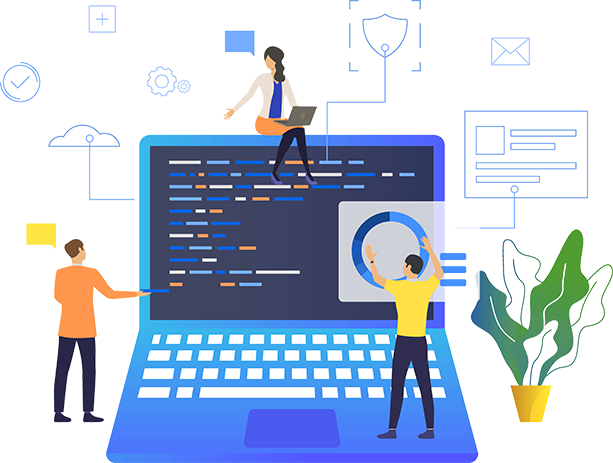 Real Web offers the best web designing solution to the clients. Nowadays there is a huge demand for creative and technically expert web designers.
We do have the best web designers and developers, so you can get full support 24*7. You will find amazing web designers who are having a much better knowledge of the latest trends and designs.